Best Nail Polish Raw Materials Manufacturer in Kolkata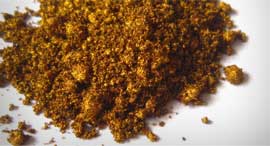 Shree product is the best nail polish manufacturer and supplier of Kolkata. We are the leading manufacturers of the nail polish raw materials. We are surviving in the market of cosmetics since 1980.
Nail polish is such a beautiful product that all women are wooing for. But the vital part of manufacturing this product is making it skin friendly. Fortunately, we use the best quality powdered colour to make it harmless.
Quality Nail Polish Raw Materials
The contemporary ladies are craving for the glittery nail art. We are manufacturing all kinds of glitters by using the white and pink butterfly sequins mix.
We use green aluminium pigment powered material for making the base of the all nail polish and nail art.
All raw materials are imported and environmental protected. The products do not affected by the temperature.
All our products are made or 100% pure and natural resin. All are water based and strippable.
One of the best materials that we are using as a raw material is grinned arenaceous metal quick sand that gives the product stability in your nail.
We are also producing the 3D DIY nail art that imported from the French manicure beauty accessories.
Why You Choose Us?
1. We are the serving you since 1980 and keep the reputation of being one of the best manufacturers of nail polish and raw materials.
2. Different kinds of nail polishes, mat regular, glossy and 3D products are available here.
3. Customers are the first priority. We always concentrate on their need and made product according to their demands.
4. All products are tested in our labs before supplying to the markets and is skin friendly.
5. As you are applying the product direct on the nails, we use less chemical that damage your nail. We never give any chance of complaining that our products steal your natural glow of your nails.