Best Nail Polish Manufacturer in Kolkata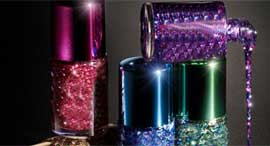 Shree Product is here to serve your needs of verities of nail polish with different color and materials. We are one of the best nail polish manufacturers in Kolkata that has been offering quality products in the market since 1980. Apart from manufacturing we also supply and wholesale the nail polishes as well as relevant raw materials.
Is there any woman who does not like to paint her nail and make it more beautiful? And the answer is, most probably, there is no such a woman. Nail polish is one the craving products for women of all age groups. Whether they are going for a lavish party or wedding, college of offices, they are always ready to wear different shades of nail polish. Sometimes it helps to rescue them from their mood swing.
Reliable Nail Polish Manufacturer & Supplier in Kolkata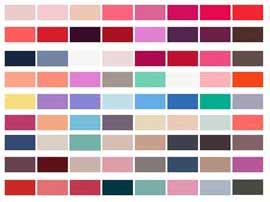 Shree Product Nail Polish is trusted manufacturer, supplier and wholesaler in Kolkata with fulfilling the demand of nail lacquers and related products. Our prime aim is provide wide range of quality products with various types of color shade, types and materials at best price. We always tried to improve and discover the latest products line as per the trends. All of our products are environment friendly and ensure the customer satisfaction.
As a nail polish manufacturer, we produce amazing range of nail polish with keep focusing the customer's expectation that made us as a leader in beauty industry. There are unmatched verities in terms of color shade, texture, verities and more. Each and every product is safe and useful to use.
Our products are environment friendly, effective and safe to use. We have wide range of nail polish product categories. We always tried to innovate and manufacturer new products as per latest trends. We have more than 50 color shades, various textures and materials.
Application of Nail Polish:
As a product of cosmetics: The well known and the best usage of a Nail polish is to decorate nails in different hues and shades. Nowadays, different kinds of nail polishes are there in the market.
An essential product in manicure: All women are aware of manicuring. A nail polish is the most vital product of it. The entire process of manicuring remains imperfect without a nail polish.
Cure nail disease: Sometime the corners of the nails Develop fungal infections. A thick layer of nail polish helps to get relief from it. Sometimes doctors also suggest applying nail polish. In that case you need to apply the best quality product to avoid side effects.
Sticking the envelopes: Striking enough, but it's true that nail polish works as a binding agents and it is capable of holding some light material like paper. You can sometimes use when you run out of glue, perhaps!
Code your keys: It's a very cleaver application or use of a nail polish. As a nail polish can't be removed by either water or oil, you can use it as coding your keys.
Keep your nail from braking: Breaking a nail is a nightmare of almost all women. But you can stop it with a trick. Whenever you get a small tear in your nail don't reach the clipper at once. Apply a thick layer of nail polish and hold a piece of tea bag. It works as a magic to hold the broken piece of nail.
Why Choose Shree Product Nail Polish?
We are here in the market of manufacturing the beauty product since 1980.
We manufacture different kinds of nail polish in different shades. From mat effect to glossy and shiny nail polish or the contemporary nail polish for the fashionable ladies – we manufacture it all.
Only we provide you with the best product at a reasonable price.
We treat our customers as a priority not an option and we concentrate on the manufacture of finest quality products.
All products are tested in our lab before supplying to the markets and all are skin friendly.
As you are applying the product directly on the nails, all products are 100% pure and natural ingredient. We never give any chance of complaining that our products steal the natural glow of your nails.
1. Safe and easy to use.
2. Fast drying and shine for long lasting.
3. Quality nail polish materials.